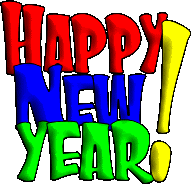 A New Year is a special time,
And I pray yours will be blessed.
May each new day bring happiness,
And everything's that's best.
I wish for you God's gifts of love,
Joy and hope each day.
That you will feel His presence,
Every step of the way.
A new beginning filled with love,
Is also wished today.
Because you are a special friend,
In every kind of way.
I look forward to the days ahead,
Spending time with friends too.
It doesn't matter whether old or new,
What matters is friends like you.
Funny MySpace Pictures, Codes & Videos for your comments! Get access to all comments we have directly in the browser. NEW Grab comments while visiting your friends profiles! Never leave myspace for a glitters, mini clip, funny & music videos. Don't worry, all the confiscated drugs in the trunk are OK. Brand New iPhone 4S Prank Watch Video Brand New iPhone 4S Prank.